About
EMAC Homes was built on a foundation of family values, quality workmanship and taking pride in a job well done. With years of experience combined with exceptional communication and a focus on service, the team at EMAC Homes offer a personalised service to help you build your vision.
Leading the EMAC Homes team are twin brothers Mark and Stephen Green who are third generation builders with over 25 years' experience building in South East Queensland.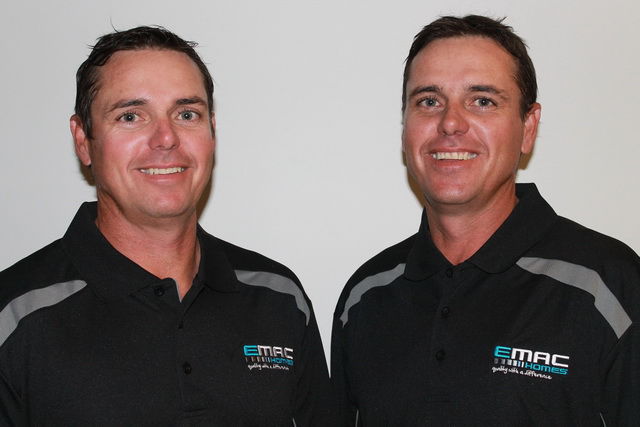 Mark and Stephen have instilled in their team the importance of paying attention to the detail and quality checking each stage of the project to ensure everyone involved is proud of the finished piece. What's equally important to the team is keeping communications open and being available for questions or discussions. This is why all clients will have Mark and Stephen's direct phone numbers and will always be able to get in touch with them either on the phone or on-site. Yep, these two spend most of their time on site and on the tools with the build team, not stuck behind a desk because they like to be involved every step of the way.

Contact Mark, Stephen and the EMAC Homes team for all kinds of new home construction projects and meet with them for an obligation-free consultation to discuss your needs.